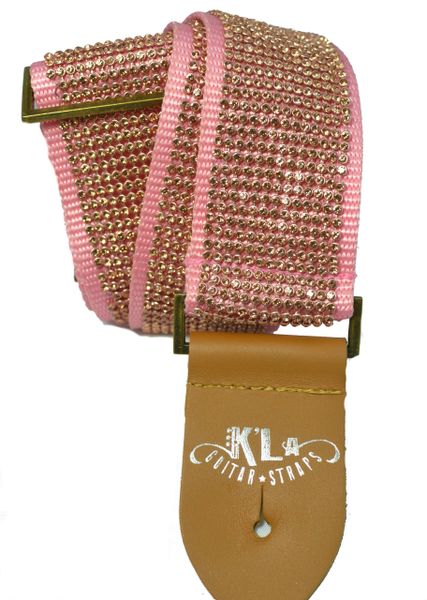 CRYSTAL Rose Gold
FINAL SALE!! Winter Clear Out! Only a few SAMPLES LEFT! 
Gorgeous Rose Quartz Crystal stones on a Rose Gold metal Backing. Finished with a premium woven nylon strap and Metal Hardware. 
This  is sample clearance pricing with  MINOR imperfections
This is a limited Edition from Summer 2018. 
Please allow 7-10 Business Days for production, plus shipping. 
*AS IS sale.  These are clear out prices and final sale items. These cannot be exchanged, cancelled or returned.