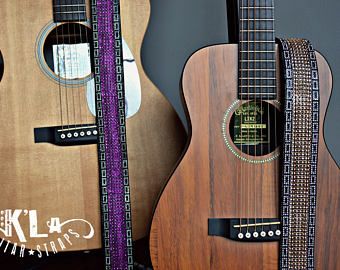 Electric Luxe
K'La Straps (Bling Guitar Straps) are made of Crystal Inspired fabric that creates Gorgeous illuminating effects in all light settings. The fabric is meshed with Polypropylene Guitar Strap:
FeaturesAdjustable from 35 inch to 59.5 inches long. Maximum comfort for all performance situations. Strong and secure leather ends. 


Our Signature K'LA Bling Strap with Gorgeous Metal hardware and Faux Crystal Black/Silver Embellished trim. Premium Leather Ends 

K'LA STRAPS ARE HAND CRAFTED GUITAR STRAPS THAT ARE EMBELLESHED WITH CRYSTAL INSPIRED FABRIC. EACH STRAP IS DESIGNED TO SHINE ON ANY STAGE, NO MATTER HOW BRIGHT YOUR SPOTLIGHT IS. IT'S TIME YOUR GUITAR HAS A WARDROBE TOO.