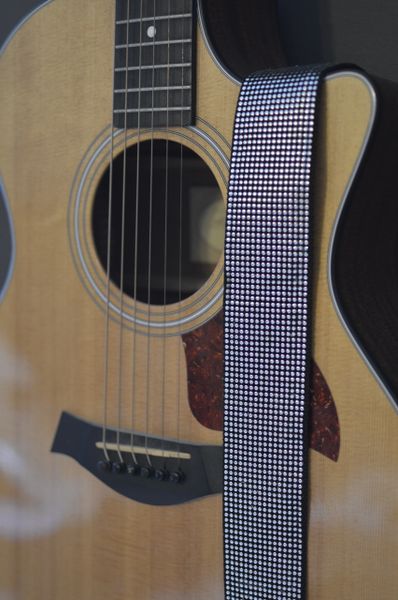 Retro
K'LA STRAPS ARE HAND CRAFTED GUITAR STRAPS THAT ARE EMBELLESHED WITH CRYSTAL INSPIRED FABRIC. EACH STRAP IS DESIGNED TO SHINE ON ANY STAGE, NO MATTER HOW BRIGHT YOUR SPOTLIGHT IS. IT'S TIME YOUR GUITAR HAS A WARDROBE TOO.

Retro Collection is designed with matte finished faux metal fabric that gives a modern rocker vibe to your guitar's wardrobe!
Sale is Final. Please allow 7-10 Business Days for production plus shipping.