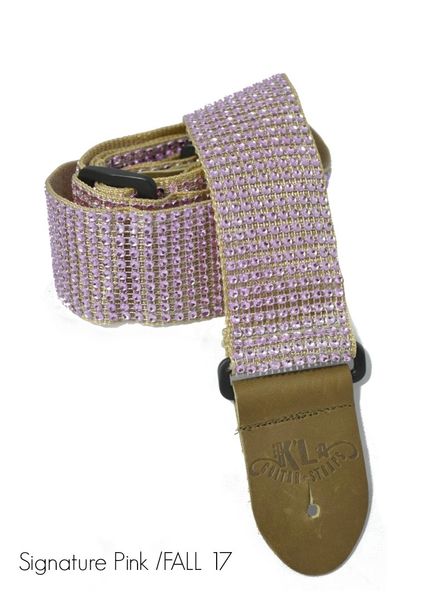 Signature Light Pink
K'La Straps (Bling Guitar Straps) are made of Crystal Inspired fabric that creates Gorgeous illuminating effects in all light settings. The fabric is meshed with Polypropylene Guitar Strap:

FeaturesAdjustable from 35 inch to 50.5 inches long. Maximum comfort for all performance situations. Strong and secure leather ends.