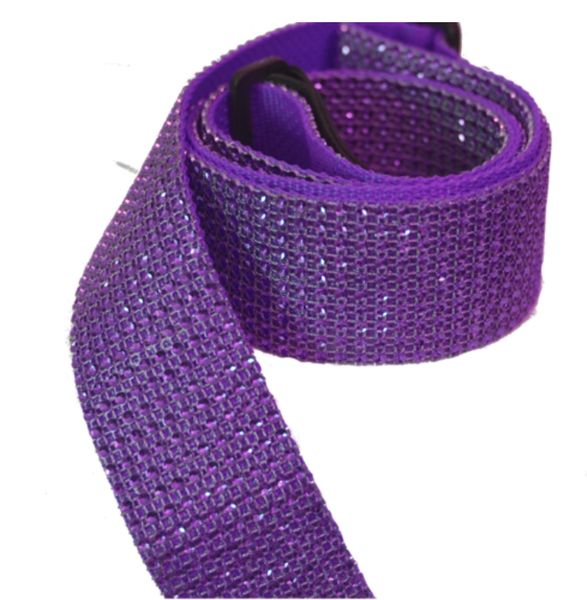 Signature Purple
K'La Straps (Bling Guitar Straps) are made of Crystal Inspired fabric that creates Gorgeous illuminating effects in all light settings. The fabric is meshed with Polypropylene Guitar Strap:

FeaturesAdjustable from 35 inch to 59.5 inches long. Maximum comfort for all performance situations. Strong and secure leather ends.
*Picture Shows Purple Bling Meshed with a Purple Poly Strap. Actual product will be Purple Bling Meshed with a Black Poly Strap.