Ultimate Lined Retro Strap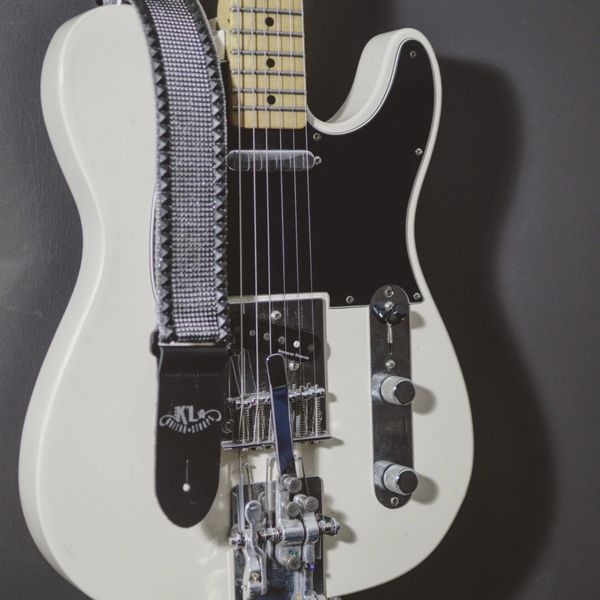 Ultimate Lined Retro Strap
Black Ultimate Lined Retro Strap. Available in Gold or Nickel. (
K'LA STRAPS ARE HAND CRAFTED GUITAR STRAPS.  EACH STRAP IS DESIGNED TO SHINE ON ANY STAGE, NO MATTER HOW BRIGHT YOUR SPOTLIGHT IS. IT'S TIME YOUR GUITAR HAS A WARDROBE TOO.
K'La Straps Retro Straps are made of flat metallic Inspired fabric that creates Gorgeous illuminating effects in all light settings. These are non-bling collection that replicates an inspired flat stud look. The fabric is meshed with Polypropylene Guitar Strap:
Features Adjustable from 35 inch to 59.5 inches long. Maximum comfort for all performance situationsStrong and secure leather ends. 

K'LA Straps are Hand Made and made to order. Please allow  6-10 Business Days